Erolon: Dungeon Bound
Erolon Dungeon Bound 0.08-Alpha Public Release
---
Erolon Dungeon Bound version 0.08 is now available for everyone!
We can best describe this version as the "Dark Elf Healer" update because it introduces the NPC character Cyleen!
Where can you find Cyleen exactly? You'll encounter her as you explore the dungeons in the game. After you speak with her for the first time, she'll be available to communicate with just like the other party members!
She'll provide healing to you and your party for a set price. So if you're ever low on HP or SP, make sure to find her! Hint: Spend gold on her healing services or donate to her to unlock extra special services!
If you haven't played 0.07 yet, don't forget there is a Mage transformation scene as well!
If you discover any glitches, bugs or mistakes let us know on Patreon, Itch, or on our Discord!
Read below for the patch notes!
Erolon: Dungeon Bound v0.08-Alpha (9/9/2019)
New Content
Added new NPC character Cyleen, the Dark Elf Healer! Cyleen now has scenes available after you meet her in a dungeon. You can increase her relationship level by utilizing her healing services or donating to her.
Bug Fixes
Fixed a bug that may occur on mobile.
Fixed a bug that may occur regarding items.
Erolon: Dungeon Bound v0.07-Alpha (8/30/2019)
New Content
Added a new mage scene! Requires relationship level 7.
Tweaks
Auto save has been implemented! Auto save will occur when you go to town, on every dungeon floor, and on every battle. Auto saves will be enabled as soon as you finish the dungeon intro. When loading an auto save, you will automatically be placed in town.
Bug Fixes
Fixed a sound bug with "sleep" sound file.
Fixed a bug allowing infinite buying of limited stock items.
Get Erolon: Dungeon Bound
Comments
Log in with itch.io to leave a comment.
On mobile the mage transformation scene has image errors.
What did the error say exactly? Can you possibly send an image of it?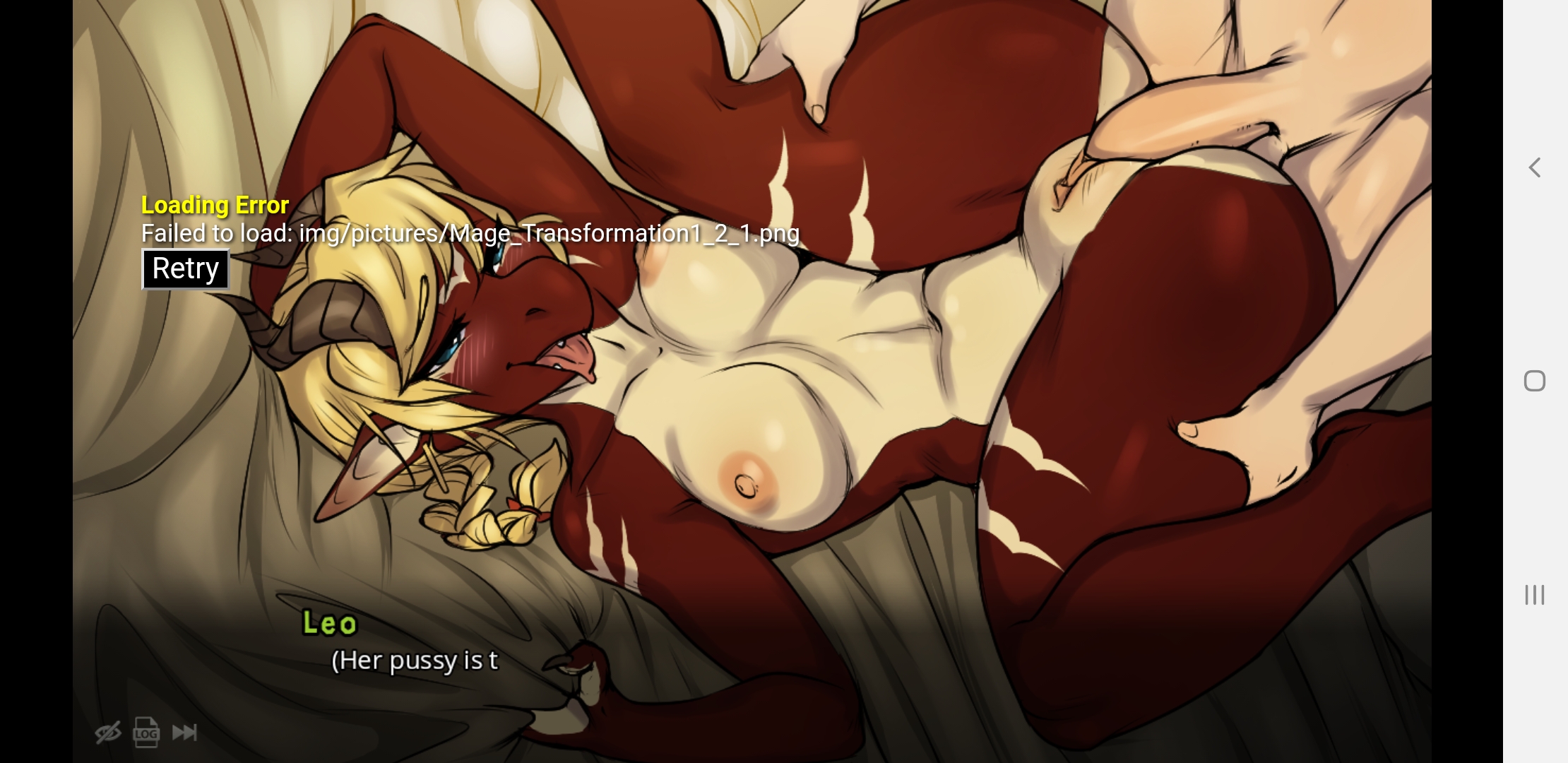 I'm able to press retry until it tries to load the town menu, but it continues with the same error code and just repeats trying to load the menu
Also a "...transformation_1_4_3.png also occurs in the second position